An AI based cyber defense management platform
SAGE, an AI based, cyber defense management platform, supports the CISOs mission to build and operate an effective and efficient cyber defense plan. It keeps the defense plan relevant and dynamic, automatically ingesting all reports and assessments by various vendors, and its AI connects and analyzes the variables in the defense plan.
Changing the way companies build and manage their cyber defense plan
While working closely with CISOs, our team identified a core need: to design, build and maintain an effective and efficient defense plan. Most CISOs are:
SAGE is purpose built for CISOs. It considers the needs of the organization: business impact analysis, risk tolerance, cyber posture, attack surface, etc., then considers attack vectors and analyzes everything with HolistiCyber's unique methods in seeing the attack surface the way an attacker would.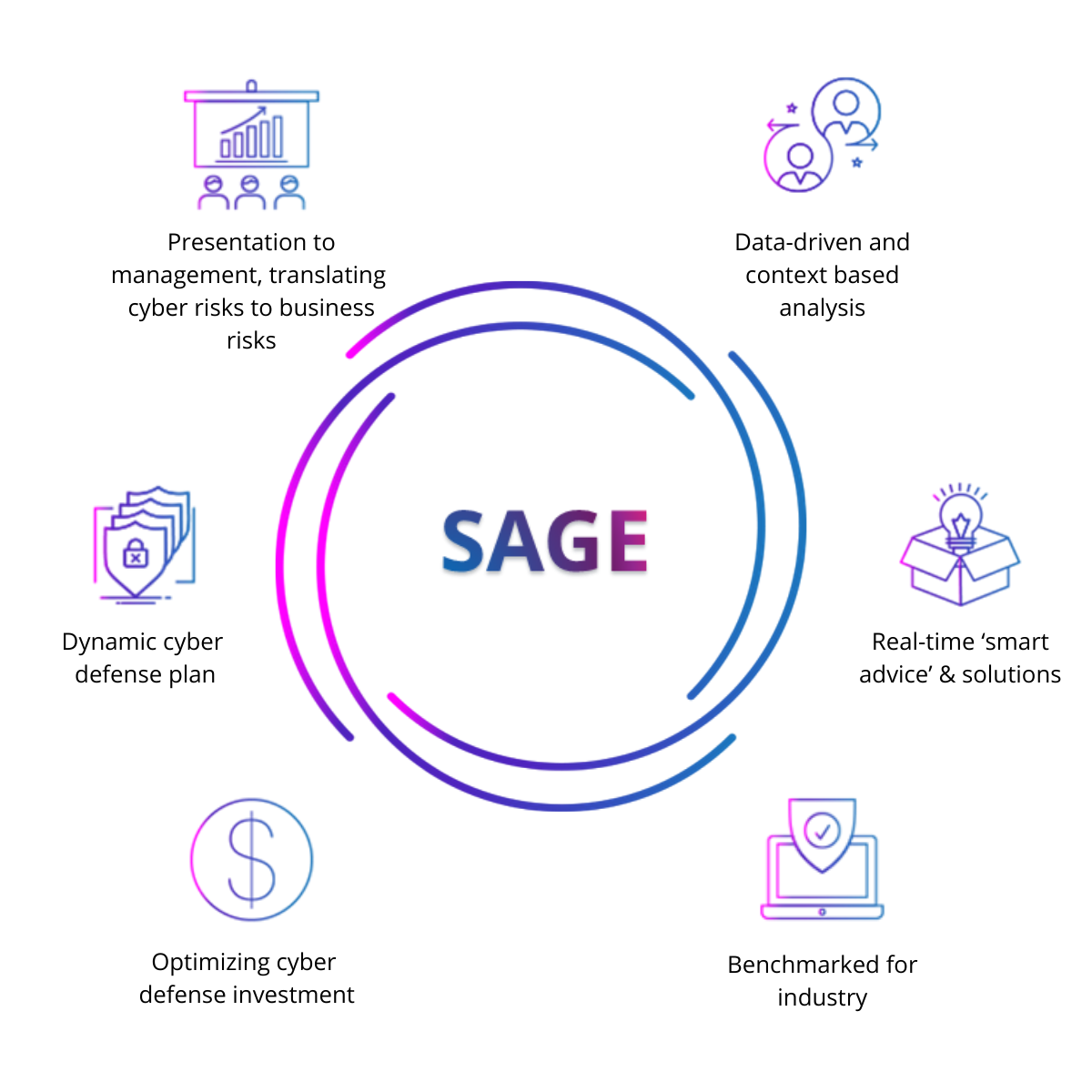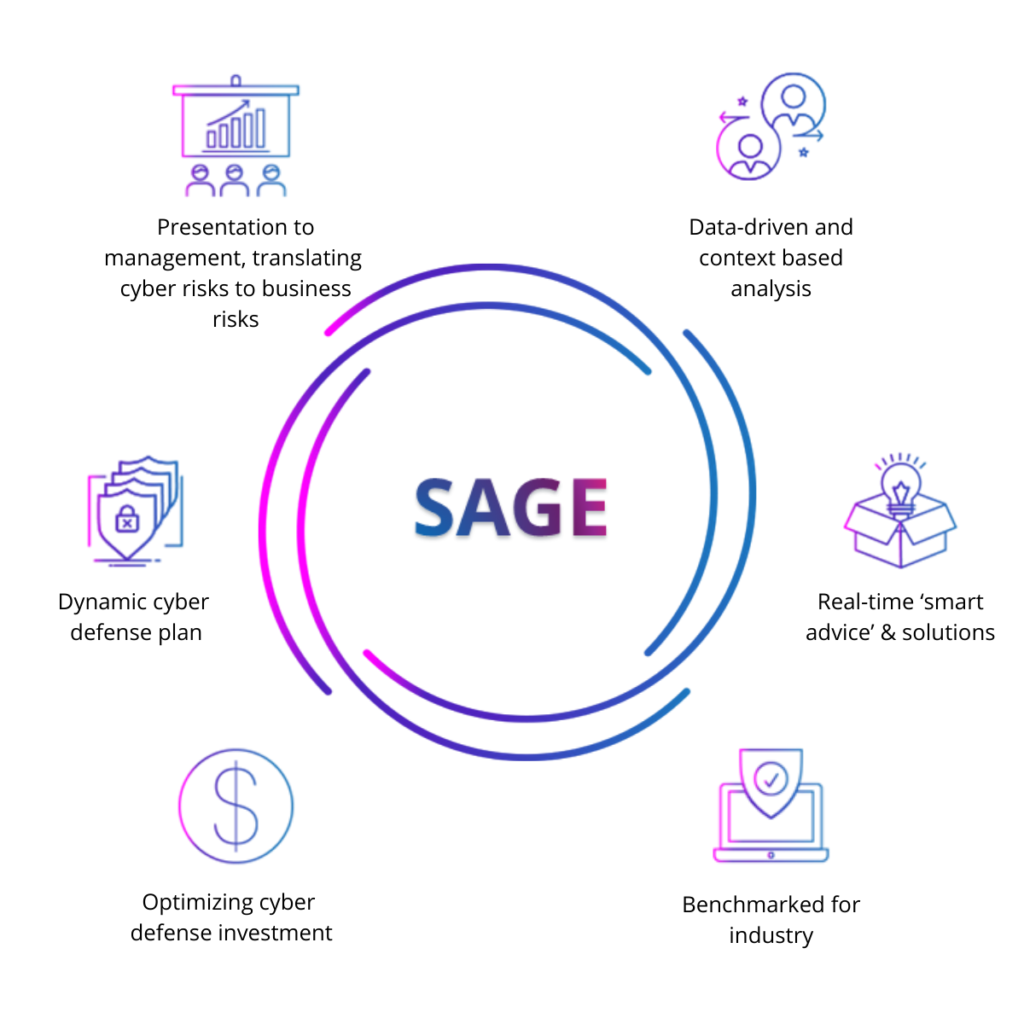 SAGE includes a context map of everything that matters – risks, vulnerabilities, assets, cyber-threats, and how they impact the business. The platform provides simple presentation options for management, translating cyber risks into business risks and includes "what-if" analysis to optimize budget usage for cyber security.
Continuously maintain a relevant and effective cyber defense plan
Prioritize risks and projects
Delegate tasks to their team right from the platform
Avoid mistakes, such as spending millions on technologies and projects for no reason
Make optimal decisions by creating ideal conditions. Decisions are based on facts, data, and best practices
Optimize cyber defense spending
Receive answers from domain experts on current risks
Have a shorter to-do list and get more done
Prepare for board and C-level meetings quickly with easy presentation options