We ran a survey of cybersecurity professionals on what effect COVID-19 is having on their resources. We found out some interesting facts we would like to share with you.
Budgets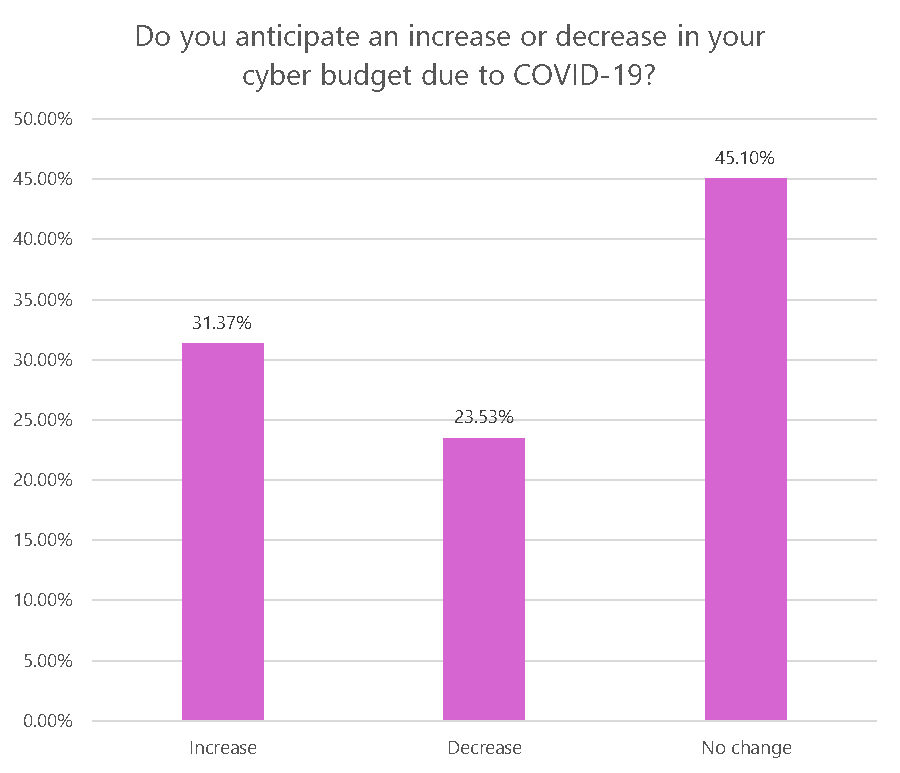 Over 76% of the respondents said their cybersecurity budgets will increase or that they don't anticipate them to change. Almost a quarter of them are expecting a decrease.
Cybersecurity vendors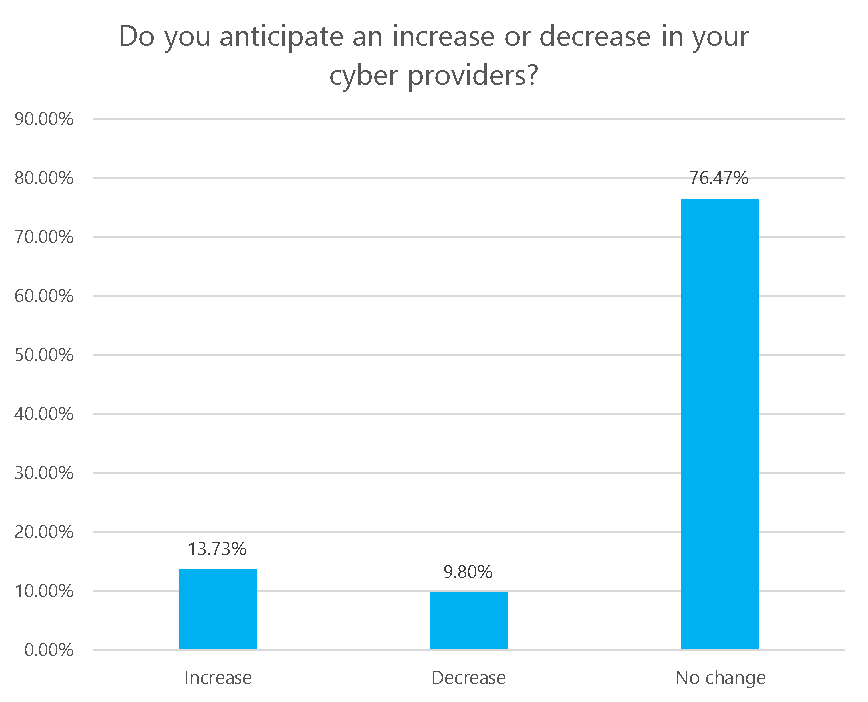 Over 75% of our respondents said they do not anticipate changes in the number of their cybersecurity  providers.
Budgets might not be increasing, but they're getting re-prioritized
Our survey respondents anticipate the highest increases are going to be in Business Continuity and Remote Security policy (76%).
The biggest decrease in the cybersecurity budget was on protecting the supply chain (10%) and they also have the largest "no change" percentage (63%).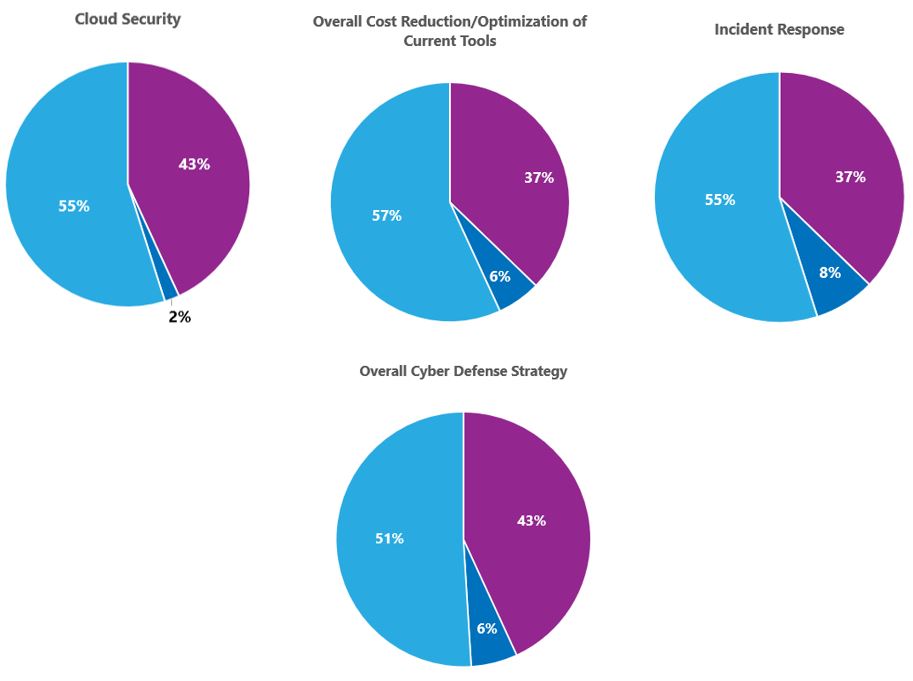 Do you agree with these results? Do they align with what you're seeing at your organization as well? We would love to get your input. You can reach out to us via our Contact Us page!