"Phishing incidents are up 56% between 2019 and 2020, and hardware/software misconfigurations are up 44%."
We are all familiar with the
Verizon Data Breach Report:
it's a guidebook on where the cyber world is with incidents globally. While this is an invaluable asset to the industry each part of the world has their own nuances and needs, so we wanted to focus that down.
U.K. Specific Cyber and Non-Cyber Incidents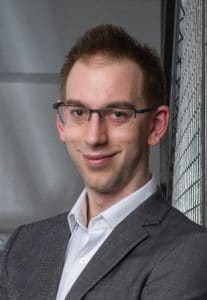 Our Managing Director of EMEA, Peter Cohen has created a UK specific Incident Report: "The State of the Nation." Since it is a very comprehensive document, we wanted to hit the highlights here, and don't worry – you can download the entire document at the bottom of this blog. Everything in the document is specific to the United Kingdom, taken from the raw data and analysed with insights from our own cyber experts as well.

What's covered in the Incident Report?
Non-Cyber incidents fell by 20% – does this mean GDPR was a win? GDPR uprooted the way the U.K. and Europe handled information, so it's good to explore the real results of the initiative.
Industry-Specific Reports
One of the most helpful aspects of any cyber document is one that addresses industry-specific needs. By seeing the data that is tailored to your industry, you can adapt your program to be the most effective based on what an attacker is looking for in your industry.
One example of a Finance Report on the left.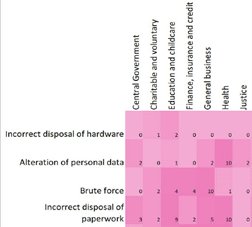 It's one thing to hear about the threats, but to see them outlaid visually is a completely different ballgame. See what severity threats have in differing industries and how pervasive they are in general. (A sampling of the heatmap is here on the right.) Which threat affects your industry the most, and are you prepared to defend against it?
If you would like to discuss this document with Peter himself and/or one of our cybersecurity experts, please let us know via our social channels or the contact us page!