The world of cybersecurity is facing perhaps one of the biggest challenges it has ever encountered. I'm not talking this time about ransomware, Log4J, phishing, or any other attack, but a crisis of PEOPLE.
For decades, I have been speaking about the need for training and cultivation of cybersecurity experts; so much so that I started the first Israeli cybersecurity military unit in the 90s, and have trained some of the world's greatest cyber professionals. With about 1 million people working in cybersecurity in the United States, there is still a deficit of about 600,000 experts – leaving plenty of room for threat actors to infiltrate both the public and private sectors. With the demand set so high, the few experts there are, have the opportunity to bounce from one place to another fairly easily and without much replacement.
With the escalation between Russia and Ukraine, the threat is even greater. Most organizations do not have the specialty or bandwidth to deal with it. "Our critical infrastructure, our way of life is really under cyber assault all the time," Jen Easterly, director of the U.S. Cybersecurity and Infrastructure Security Agency said during a speech in mid-March. "And our current geopolitical crisis is only exacerbating this threat."
With the number of cybersecurity talent yet to catch up to the threat, having an outside team of experts, such as HolistiCyber, is the best solution to keep your enterprise safe. Many people may claim to know the cyber world, but lack the actual experience of running tests and acting as attackers themselves – and why have just one expert, when you can have a whole team of them available? The cybersecurity team at HolistiCyber is made up of military-trained cybersecurity professionals, many of whom spent years as CISOs themselves understanding the top level of the world's threat landscape, both as attackers and the ones being attacked. We see cybersecurity as more than just a profession, but a way of life, and aim to bring our skills to the private sector which is lacking the majority of this expertise.
If you have any questions or want to continue this conversation with my team please feel free to reach out here.
Together we can bring the state of cybersecurity back up to par.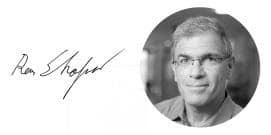 Brig. General (Ret.) Ran Shahor
CEO and Co-Founder, HolistiCyber